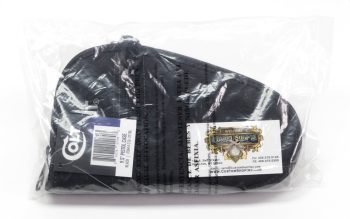 Drago Colt 9 1/2″ Soft Sided Pistol Case. Factory New
$29.95
In stock
Description
Drago Colt 9 1/2″ Soft Sided Pistol Case. Factory New
This Drago 9 1/2″ single pistol case is a must-have for Colt owners!
Padded Design Helps Cushion And Protect Pistol
Features a zippered pouch for additional magazine or shooting accessories
Dimensions: 9 1/2 x 6 Inches. Please Measure Your Firearm Before Placing Order To Ensure Proper Fit.
Note- Stock images. Product from manufacturer may vary slightly in material and packaging.