Document of Restoration
To verify that your valuable Colt firearm has been restored using the highest quality methods and practices, the Colt Authorized Custom Shop, Inc., is giving you, at no cost, our official "Document Of Restoration". Each certified letter is signed by the owner of Custom Shop, Inc., and embossed with our seal of approval. To help ensure that this special letter stays pristine, we place it in a protective outer folder. At Custom Shop, Inc., we use only traditional, time-tested, hands-on restoration techniques learned from the Masters at Colt, and applied in the spirit of Colt's Legendary Custom Shop. Please keep this Document Of Restoration with your records to prove to others that you have done your due diligence with regard to the quality of your restoration. All of us at Custom Shop, Inc., thank you for the opportunity to bring your prized Colt firearm to its fullest potential.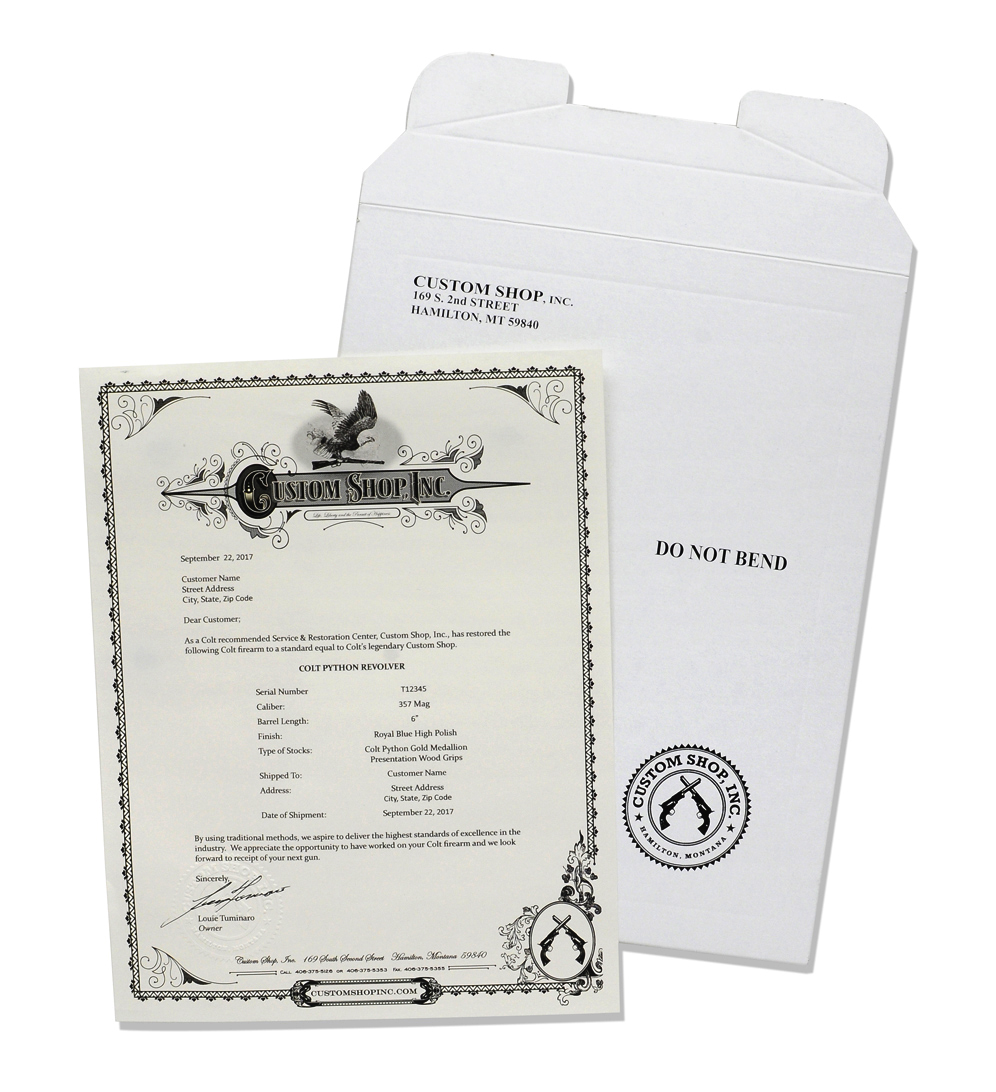 Not all restoration projects qualify for a Restoration Letter.
Custom Shop, Inc., is a Colt Authorized Restoration & Service Center