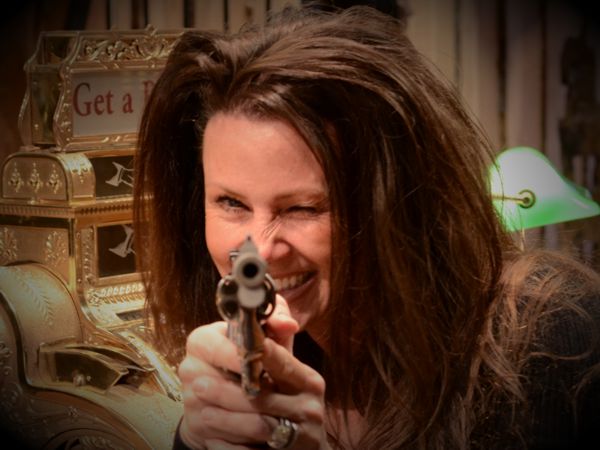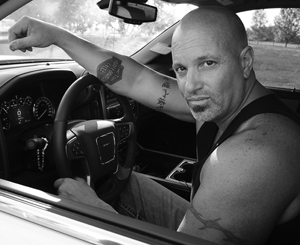 Louie Tuminaro
Growing up on the East End of Long Island gave me everything a young boy could ask for. Pulling a clam rake in the great south bay from age 10-17 has allowed me to see the beauty of just where I lived. Sunny days with seagulls on the bow of my boat. The Salt water on my skin and the Dark Tan from being on the Water all Day.
        Cars have always been my passion. Driving a 1972 Chevrolet Chevelle SS in my Senior year already had my wheels spinning for what I wanted to do in the future. I was always in the driveway pulling trannys, swapping motors, and flipping the car I had for a better one.
        Guns were something that I grew up with my entire life. I remember my dad taking me to northern New York to go small game hunting for the first time.  We would go on to chase white tails, and travel west to shoot Mule Deer and Antelope. If it weren't for my dad having guns in the house I most likely wouldn't be where I am today. I love Him. He has been very helpful and supportive in most of my business decisions.
         Quickly after high school I knew that I wanted to get out and make money. Landing a job at a customizing shop quickly fulfilled my need and passion for Cars. Starting from sweeping the shop and mounting some wheels and tires I was the Manager of the Company within 2 years. During the course of my managing the Car Shop,  the most life changing event happened to me. I met my wife. Theresa.
         Dating for 7 years we did and seen everything. Never thought driving by a 7-11 I would meet the Mother of my 3 Children. From hitting the Drag Strip every weekend to going apple picking we were the perfect match. A woman who supported me in any decision I made. She is my rock. A real woman with a heart of Gold. Being named after mother Theresa was definitely the right name for her. I had to Marry Her. Giving me Three Beautiful children was the best gift I was ever given.
         Allie now 21 my 1st Born . My oldest, and lets say being born on my birthday we are 2 peas in a pod. Nicole 18 my 2nd Born. She has a head of hair to die for and Brains like Einstein. Louie Jr. 13 my 3rd. and final. Had to keep going till I had my son. What a good Boy. Bright, Tall and a Black Belt in Tae kwon doe. I am truly bless with beautiful Bright,Healthy Children.
         Always work driven I was becoming to comfortable at my work place. So I quit and open my own company. Before you know it I have The Largest Car Audio Company in Suffolk County NY. Life is Good. Having a Huge business in town we decided to open another. A Sports Bar. Theresa running and managing it was great. Can remember seeing Nicole in her Baby seat sitting on top of the pool table. So cute. Running our business for years we opted to sell them. Technology was changing and most automobiles had all the equipment we were selling. I couldn't see myself selling stereos to 18 year old kids at 60. I was buying and selling guns at the sale of our business so I was always keeping busy.
        I came home one day and told Theresa I wanted to move to Montana. Being a woman who always supported me she was on the computer that night looking at Homes. Well lets just say before you know it the moving truck was pulling in and we were Montana Residents.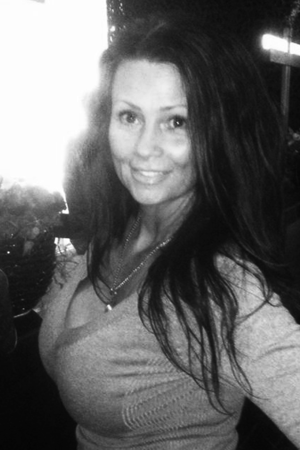 Theresa Tuminaro
 I was born the youngest of three children to my parents Gordon and Isabella Buchanan, brothers Frankie and Johnny. After third grade my parents moved us from Bronx, NY, out to Eastern Long Island where I had the best childhood.
I spent my days playing with my friends. Kickball, soccer and swimming were my favorite pastimes. After graduation from high school I met the love of life and best friend Louie.
A night out with friends ending up in a 7-11 parking lot turned out to be the best night of my life. We have owned many business's over the years including Main St. Stereo, and Main St. Sports Bar. We married in 1991 and our first child, Alexandria was born. A blessing to us all. Second daughter Nicole was born in 1995 blessing us again in so many ways. The girls kept me very busy while daddy worked. We spent our days playing dress up and games. In 2001 the last of the herd was born, Louis Jr. came into our lives. Our family is complete.
Around 2006 Louie came to me and asked me to move to Montana. I was like WHY???? He wanted to follow his dream of buying and selling guns out West. Within 6 months we were on our way to Montana. Fearful of everything, land of the unknown.
Allowing someone to follow their dreams, I was right by his side. Extremely painful? YES!… leaving the only world you've know for so long. I vowed to keep going forward as long as we were together. We could conquer all!!!!!!!!!
My family is my greatest gift in life. We have our ups and downs but always manage to be together.
We opened Custom Shop in Hamilton, Montana's beautiful Bitterroot Valley, a truly amazing place to live. We had to give up a lot. FOOD, (pizza, bagels, seafood) etc.
I have the privilege each day to work with my family. We fight hard and love each other the same.
My hobbies include Hunting, Guns, Guns, Guns!!!!! My favorite pistol is a Colt Python Bright Stainless MY BLING!!!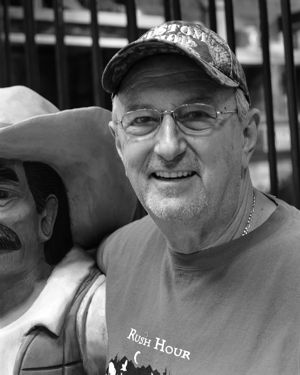 Joe (POP) Tuminaro
Born June 27, 1938 in Williamsburg, Brooklyn, NY.  In 1950 the family moved to West Babylon, Long Island, NY.  Lived , Loved and experienced everything that is New York.  Graduated Babylon, High in 1956
Veteran of U.S. Navy
Worked in the Beer Distribution Industry thru the 1960's.  1969 thru 2006 worked in Auto Sales as sales mgr, finance mgr, gen. mgr.
Hobby's include hunting, shooting.  All fire arms.  Life Member of the NRA.  Life Member of the Exclusive Long Island, "Peconic Rivers Sportsmans Club".  Avid collector of fire arms since 1970.  Passionate Clay Target Shooter, going to the range twice weekly competing in Leagues & Registered Shoots.
Joe is an lifelong bicycle rider, having rode clubs in Ny recording 5,6,7 thousand miles during the course of a year.  He still rides daily.  Along with riding , he also stays in shape Country Western Swing Dancing.  And as a final passion, Joe likes to unwind cooking Classic Italian dishes for his friends and family.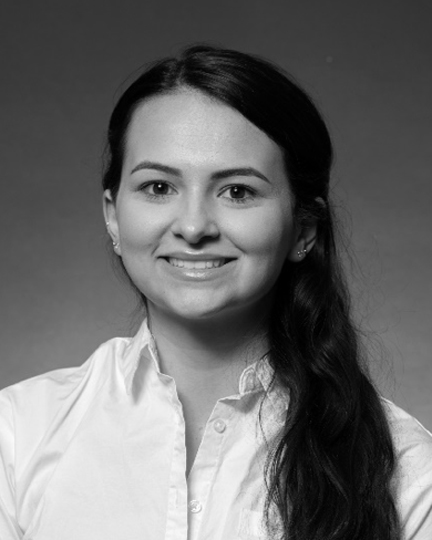 Coley Tuminaro
Hi, my name is Nicole, but everyone calls me Coley. I am 24 years old and am working on my Master's degree. I will graduate as a Physician Assistant in 2021! Currently, I live in Idaho with my boyfriend and our two cats.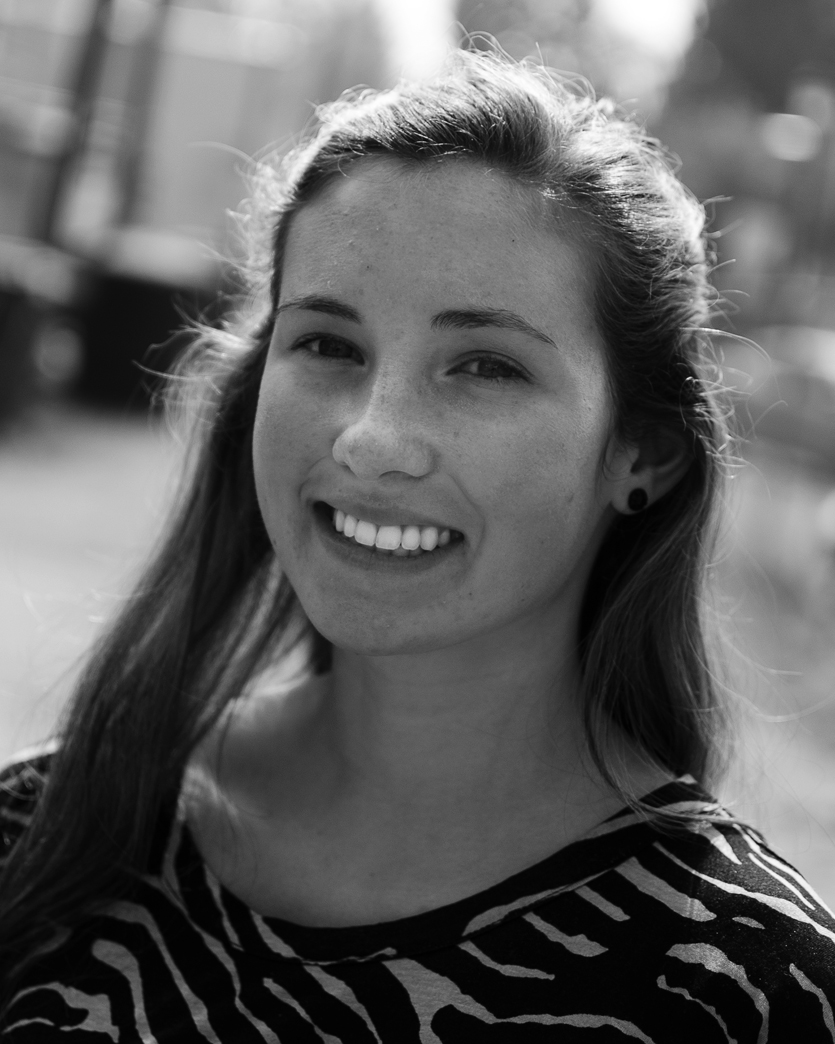 Allie Tuminaro
My name is Alexandria Tuminaro but people call me Allie for short. I was born and raised in Suffolk County, Long island in 1993. I had the best childhood growing up. We lived on the water so we were always out on the boat and always outside. My sister was and still is my best friend. We did every single thing together since I was 2.
When I was 14 we moved to Montana which was the most life changing and shocking thing that has ever happened to me. I was not happy to be here leaving all my best friends and having to start all over again. Life was rough for a few years. I went through break ups and drama just like every teenage girl. I attended college for a year in Great Falls, Montana. I met some amazing friends there that I am still close with.  I am currently attending school in New York for nursing.

Its been a huge learning experience and its taken a lot to get where I am today. I have a lot of dreams and they WILL become fulfilled. I enjoy working out very much. I ran Track and Cross Country in high school. I like modeling and enjoy reading. I am a very social person but it takes time to get to know me. I absolutely love music and have to listen to it all day every day. I also love astrology.
Me and my family are extremely close we all depend on each other for company and fun. Me and my dad are the most alike. To a T. We butt heads a lot but we are closer than ever. My mother is an angel. She runs the household and makes sure that everything is taken care of. I couldn't ask for anything more. She is the best mother and friend I have. Overall, my life is pretty good and I'm very excited about the show and what it will bring to our lives.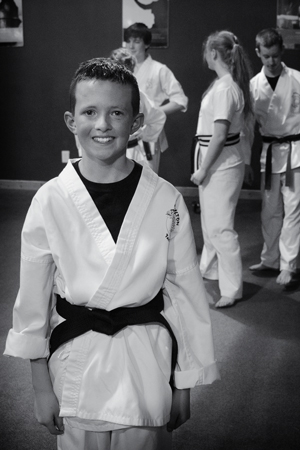 Louie Tuminaro Jr.
I am a Black Belt in Tae kwon Do, I am  currently working for my 2nd degree. My favorite sport is Basketball!!!Kevin Durant is my NBA superstar OKC!!! I enjoy hunting with my dad and grandpa, shooting my AR-15, Trap and Skeet I am in 8th grade and I love working on and learning all about guns at the shop with my dad.